Shop Locally Sourced Products at The Apple Place
A Sampling of our Local Partners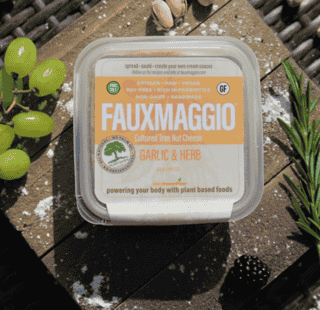 Dan's Power Plant FAUXMAGGIO, Holyoke, MA
Dan's Power Plant creates Fauxmaggio through a process of culturing nuts with vegan plant enzymes. The perfect alternative to cheesy spreads for those that have chosen to seek healthy alternatives to traditional animal based cheeses, are vegan or on a non-dairy diet. A carefully crafted blend of cashew & macadamia nuts cultured with active non-dairy cultures to create rich and creamy plant-based cheeses.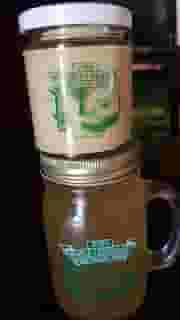 Ioka Valley Farm Maple Lemonade & Maple Cream, Hancock, MA
Ioka Valley Farm's Maple Lemonade is a delicious beverage flavored with smooth Ioka maple syrup. 

Ioka Valley Farm's Maple Cream is made with pure maple syrup. A delicious topping for toast, muffins, fried dough, as well as french toast, waffles, & pancakes.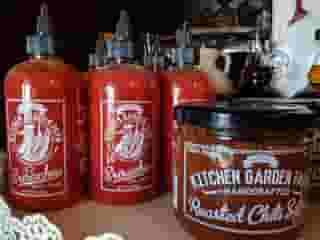 Kitchen Garden Farm Sriracha Chili Sauce and Roasted Chili Salsa, Sunderland MA
Kitchen Garden Farm's Sriracha is a naturally fermented Asian-style chili sauce made from organic peppers grown right in Sunderland, MA.

Kitchen Garden Farm's Salsa is handcrafted from organic tomatoes, tomatillos, onions and chilies grown on the farm. 
Roasted Chili Salsa is a medium-heat tomato based salsa made with fire-roasted Fresno chilies.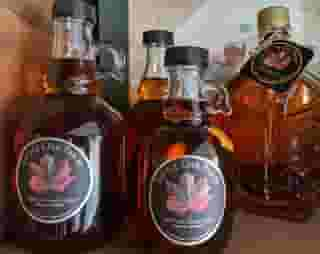 Little Oak Farm 100% Pure Maple Syrup, Wilbraham, MA
Local! 100% Pure Maple Syrup.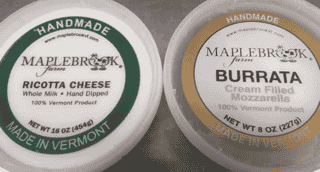 Maple Brook Farm Burrata and Hand Dipped Ricotta, Bennington, VT
Maplebrook Farm's burrata replicates old world fashion by stretching curd into mozzarella and filling it with a luscious creamy center. The soft center, stracciatella, comprised of cream and strands of mozzarella gives this cheese a distinct flavor. Cut in half and served in a deep plate, paired with fresh tomatoes, fragrant basil, or peaches and rosemary. Scooped with crusty bread and accompanied by a bottle of wine.

Maplebrook Farm's ricotta bursts with flavor. Our Ricotta is unique for its smooth delicate texture, full flavor, and outstanding quality. It is perfect for all recipes, whether savory or sweet. Try it on toast with cinnamon and sugar for a simple breakfast treat, or bake it into a lasagna for a traditional Italian family favorite.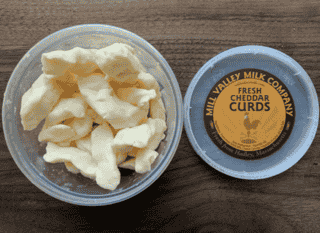 Mill Valley Milk Company Fresh Cheddar Curds, Hadley, MA
Bites of cheddar cheese curds offering a mild flavor. A delicious snack. Try them fried!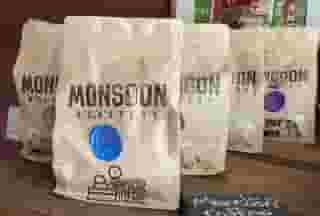 Monsoon Roastery Coffee, Springfield, MA
Monsoon Roastery is an environmentally conscious, community coffee roaster creating high-quality, freshly roasted coffee.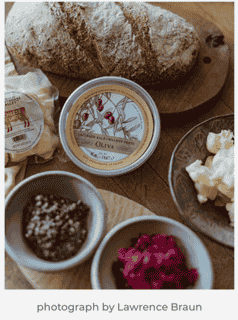 Olivia Provisions Lacinato Kale Walnut Pesto, Hudson Valley, NY
Made from organic lacinato kale, 18+ month parmigiano reggiano, and other premium ingredients, Olivia Provisions kale and walnut pesto is naturally free of gluten and GMOs. It is as versatile as it is delicious. It's perfect for pizza, pasta, dips, and spreads.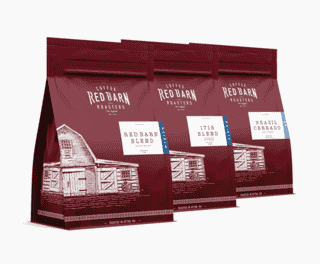 Red Barn Coffee Roasters, Upton, MA
A premium coffee roaster for over 20 years, the grassroots company has helped pioneer the specialty coffee revolution in Massachusetts. Red Barn Blend whole bean or ground makes for an excellent medium/dark cup of coffee. Decaf Red Barn Blend whole bean a medium roast coffee. Flavor varies - Sea Salt, Caramel Mocha whole bean are sometimes available. We can freshly grind your beans for you!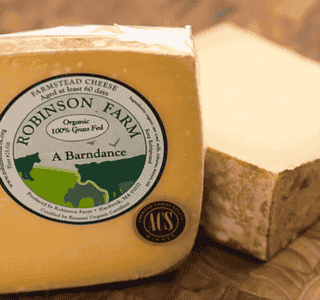 Robinson Farm A Barndance Farmstead Cheese, Hardwick, MA
A Barndance delicious local award winning cheese. A semi-hard alpine style cheese: subtle, yet with significant presence, fruity and nutty with a slight peppery finish. 100% organic, grass fed.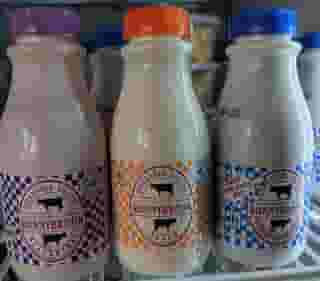 Ronnybrook Farms Drinkable Yogurt, Ancramdale, NY
Ronnybrook drinkable yogurt is high in calcium and protein with ten active and live cultures. Two of the cultures are probiotic. Ronnybrook drinkable yogurt is made with whole milk and ten live cultures and the fresh fruit.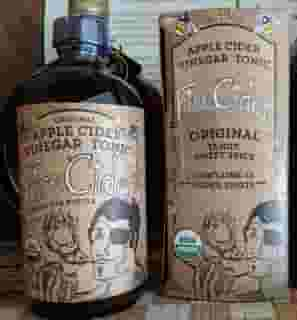 Shire City Herbals Fire Cider, Pittsfield. MA
Fire Cider is an Apple Cider Vinegar tonic infused with superfoods including turmeric, ginger, garlic, lemons and oranges. Shire City Herbals mentions that their tangy apple cider vinegar tonic is the perfect addition to your daily wellness routine.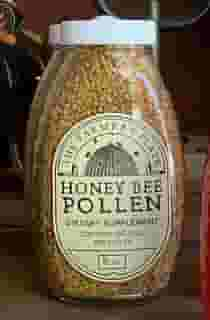 The Farmers Plate Honey Bee Pollen, North Grosvenordale, CT
The Farmer's Plate Honey Bee Pollen. A dietary supplement.